Paul G. Heller - Playwright
Productions – Kanrin Maru
Ship of Dreams: Kanrin Maru
Ship of Dreams: Kanrin Maru is a collaboration between Paul Heller (playwright) and Mary Sano (choreographer).  The Kanrin Maru was the first steam ship to sail from Japan to the US in the Nineteenth Century.  It marked a huge step for Japan to become part of the world on an equal footing. The full-length drama wove the story of the Kanrin Maru's voyage with Mary's own search for her father in the Florida.  Her father had served in the military in Japan and then abandoned her mother when Mary was young.  The work uses dance and a play script to explore the hopes of the Japanese nation, Mary, and individuals in the cast to become  accepted wherever they call home.
To view an excerpt of the script, please click on the image below.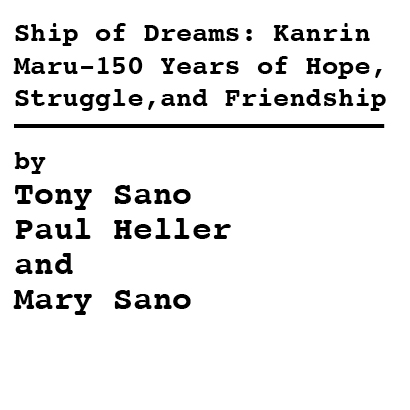 Below is the postcard for the production.